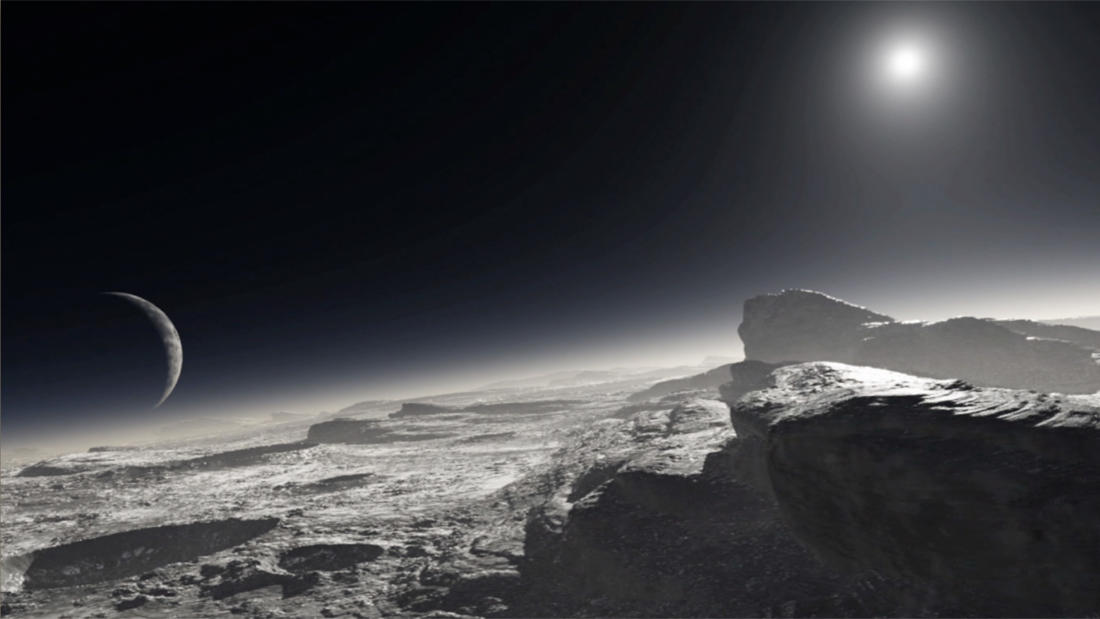 2014
with
Dr. Brian Thomas Swimme
Professor of Philosophy, Cosmology, and Consciousness, California Institute of Integral Studies
and
Dr. Mary Evelyn Tucker
Senior Lecturer and Research Scholar, School of Forestry & Environmental Studies and the Divinity School, Yale University
and
Patsy Northcutt
Emmy Award-Winning Documentary Filmmaker
and
David Kennard
Emmy Award-Winning Documentary Filmmaker; Producer, PBS's "Cosmos" with Carl Sagan
Journey of the Universe—

Making of Journey of the Universe
Program Description
A panel discussion and Q&A with Swimme, Tucker, and directors Patsy Northcutt and David Kennard followed the film.
Film Synopsis
This Emmy Award-winning documentary tells an epic story of cosmic, Earth, and human transformation, from the Big Bang to today.
Journey of the Universe, subtitled "An Epic Story of Cosmic, Earth and Human Transformation," explores the human connection to the world and the universe. From a renowned team of scientists and scholars, this film draws together scientific discoveries in astronomy, geology, biology, ecology, and biodiversity, with humanistic insights concerning the nature of the cosmos.
About the Speaker
Dr. Brian Thomas Swimme is a professor at the California Institute of Integral Studies in San Francisco, where he teaches evolutionary cosmology to graduate students in the Philosophy, Cosmology, and Consciousness program. He received his PhD (1978) from the department of mathematics at the University of Oregon for work with Dr. Richard Barrar on singularity theory, with a dissertation entitled "Singularities in the N-Body Problem." Dr. Swimme was a faculty member in the department of mathematics at the University of Puget Sound in Tacoma, Washington, 1978–81. He was a member of the faculty at the Institute in Culture and Creation Spirituality at Holy Names University in Oakland, California, 1983–1989, and continues as adjunct professor for Holy Names University's Sophia Center.
Dr. Swimme brings the context of story to the understanding of the 14 billion-year trajectory of cosmogenesis. His published work includes The Universe is a Green Dragon (Bear and Company, 1984), The Universe Story (Harper San Francisco, 1992), written with Thomas Berry, The Hidden Heart of the Cosmos (Orbis, 1996), and The Journey of the Universe (Yale University, 2011), written with Mary Evelyn Tucker. Dr. Swimme is the producer of three DVD series: Canticle to the Cosmos, The Earth's Imagination, and The Powers of the Universe. Dr. Swimme teamed with Mary Evelyn Tucker, David Kennard, Patsy Northcutt, and Catherine Butler to produce Journey of the Universe, an Emmy-winning HD film released in 2011. They draw together scientific discoveries in astronomy, geology, and biology, with humanistic insights concerning the nature of the universe.

Dr. Mary Evelyn Tucker is a senior lecturer and senior research scholar at Yale University where she has appointments in the School of Forestry & Environmental Studies, as well as the Divinity School. She is a co-founder and co-director with John Grim of the Forum on Religion and Ecology. Together they organized a series of 10 conferences on world religions and ecology at the Center for the Study of World Religions at Harvard Divinity School. They are series editors for the 10 volumes from the conferences distributed by Harvard University Press. She is also research associate at the Reischauer Institute of Japanese Studies at Harvard.
In 2011, Tucker completed the Journey of the Universe with Brian Swimme, which includes a book from Yale University Press, a film on PBS, and an educational series of interviews. She is also the author of Worldly Wonder: Religions Enter Their Ecological Phase (Open Court Press, 2003), Moral and Spiritual Cultivation in Japanese Neo-Confucianism (SUNY, 1989), and The Philosophy of Qi (Columbia University Press, 2007). She co-edited Worldviews and Ecology (Orbis, 1994), Buddhism and Ecology (Harvard, 1997), Confucianism and Ecology (Harvard, 1998), Hinduism and Ecology (Harvard, 2000), and When Worlds Converge (Open Court, 2002). With Tu Weiming she edited two volumes on Confucian Spirituality (Crossroad, 2004). She also co-edited a Daedalus volume titled Religion and Ecology: Can the Climate Change? (2001). She edited several of Thomas Berry's books: Evening Thoughts (Sierra Club Books and University of California Press, 2006), The Sacred Universe (Columbia University Press, 2009), Christian Future and the Fate of Earth (Orbis Book, 2009).
She is a member of the Interfaith Partnership for the Environment at the United Nations Environment Programme (UNEP). She served on the International Earth Charter Drafting Committee from 1997–2000, and is a member of the Earth Charter International Council. She received a BA from Trinity College, an MA from SUNY Fredonia, an MA from Fordham University, and a PhD from Columbia University


Patsy Northcutt is a producer and director known for Journey of the Universe (2011), The Ecological Footprint (2005), and Building Sustainability with the Natural Step (2000).

David Kennard has more than 40 years of international experience as a producer, writer, director, and communications consultant. He has played a leading role in the creation of many non-fiction television specials, books, multimedia products and media campaigns, and has produced and directed many major international documentary series, including Journey of the Universe. His work has won the National Emmy, International Emmy, Dupont Columbia, American Historical Association, National Education Film Festival, International Science Film Festival, Houston Worldfest, Alexander Hamilton, Cine Golden Eagle, BAFTA, and Peabody awards. Kennard is the co-founder and president of InCA (Independent Communications Associates Inc.), a worldwide non-fiction production company with offices in London, San Francisco, Toulouse (France), and Nairobi (Kenya), with an 18-year track record of documentary excellence.