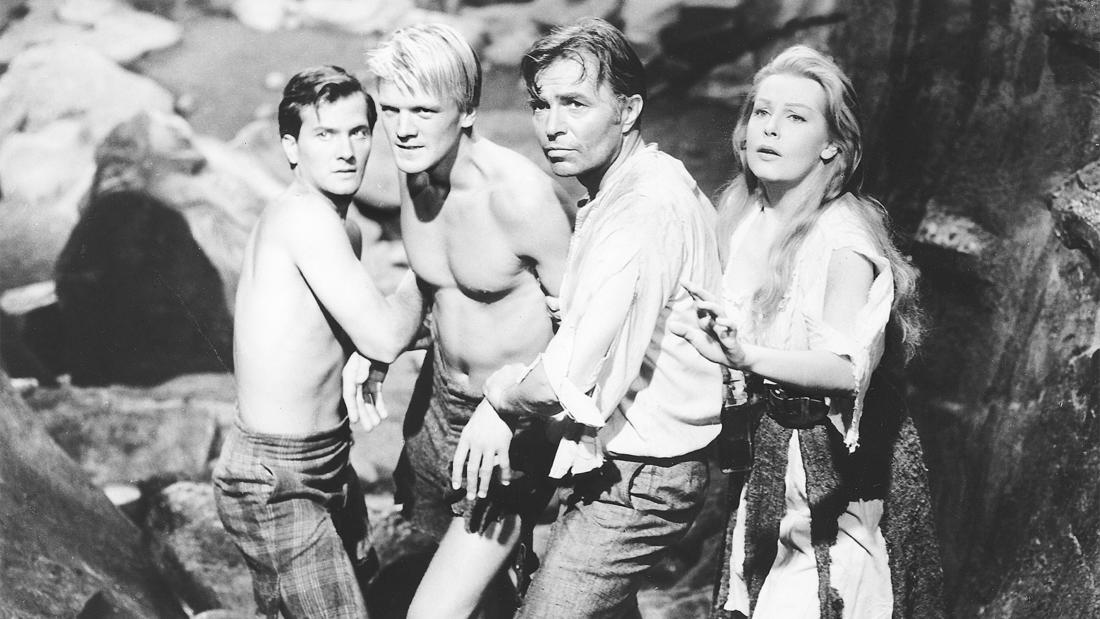 2014
with
Dr. Daniel Hembree
Associate Professor, Department of Geological Sciences, Ohio University
and
Dr. Patrick O'Connor
Paleontologist, Department of Biomedical Sciences, Ohio University
Journey to the Center of the Earth—

Exploring the Unknown
Program Description
Dr. Daniel Hembree and Dr. Patrick O'Connor discussed exploring the unknown, the value of field work in science, and the use of the Earth as a natural laboratory.
Film Synopsis
An Edinburgh professor and assorted colleagues follow an explorer's trail down an extinct Icelandic volcano to the Earth's center.
Based on the 1864 Jules Verne novel, Journey to the Center of the Earth tells the story of absent-minded professor Oliver Lindenbrook (James Mason), whose first step on a fantastic journey is prompted by a lump of lava brought to him by his student Alec McEwen (Pat Boone). Melting down the curiously composed lump, Lindenbrook discovers a hastily scrawled message from long-lost explorer Arne Saknussemm, with directions for reaching the earth's core. Accompanied by Carla (Arlene Dahl), widow of a famed geologist, and Icelandic guide Hans (Peter Ronson), Lindenbrook and Alec head down, down below. They are closely followed by the villainous Count Saknussemm (Thayer David), descendant of the lost explorer who wrote the directions; the count hopes to use Lindenbrook's discoveries for his own personal and political gain.
About the Speaker
Dr. Daniel Hembree is an associate professor in the Department of Geological Sciences at Ohio University, where he teaches courses in general geology, ichnology, and paleopedology. He earned a BS in geology from the University of New Orleans in 1999, and a master's and PhD in the Department of Geology at the University of Kansas.

Dr. Patrick O'Connor is a paleontologist in the Department of Biomedical Sciences at Ohio University. He combines fossil studies in the lab with field research in Madagascar, Tanzania, Egypt, Zimbabwe, and Antarctica. Primarily focused on predatory dinosaurs and birds, his work advanced traditional fossil interpretations by his research examining how different soft-tissue systems influence the size and shape of features preserved on dinosaur skeletons.