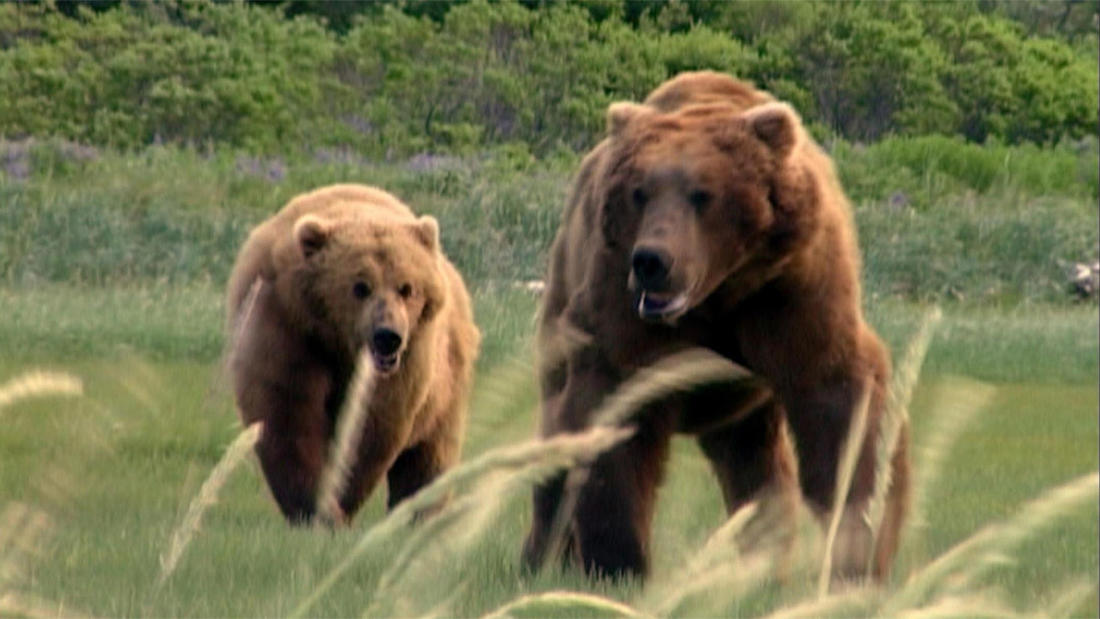 2014
with
Jon Mooallem
Wildlife Journalist
moderated by
​ Robert Lee Hotz
Senior Science Writer for The Wall Street Journal
Grizzly Man—

Experiments in Human-Animal Cohabitation
Program Description
In his book Wild Ones, Jon Mooallem examined humans' relationship to endangered species. Mooallem joined BAMcinématek audiences for a discussion of Werner Herzog's gripping documentary.
Film Synopsis
A devastating and heartrending take on grizzly bear activists Timothy Treadwell and Amie Huguenard, who were killed in October of 2003 while living among grizzlies in Alaska.
Grizzly Man chronicles the life and death of bear enthusiast Timothy Treadwell, who was killed, along with his girlfriend, Amie Huguenard, by a rogue bear in October 2003. In one of the most extreme—and ultimately tragic—experiments in human-animal cohabitation ever attempted, for 13 consecutive summers, Treadwell lived (and finally died) among the bears at an Alaskan national park. The footage that he himself shot forms the core of this fascinating inquiry into the fragile relationship between man and nature.
About the Speaker
Jon Mooallem is a journalist and author. He is a contributing writer for The New York Times Magazine, where he often writes about the relationship between humans and animals. His book Wild Ones was published in 2013 by Penguin Press and was one of The New York Times Book Review's 100 Notable Books of 2013.

Robert Lee Hotz is a science writer at The Wall Street Journal where he reports on new research and its impact on society. Hotz has covered science and technology for 30 years.
He is president of the Alicia Patterson Foundation, which funds independent journalism projects around the world. He is an elected Fellow of the American Association for the Advancement of Science (AAAS) and is a past president of the National Association of Science Writers.
Hotz is among America's most respected science journalists. He was a Pulitzer Prize finalist in 1986 for his coverage at The Atlanta Journal-Constitution of the legal, moral, and social impacts of genetic engineering, and again in 2004 for his coverage at The Los Angeles Times of the space shuttle Columbia accident. Hotz shared in The Los Angeles Times' 1995 Pulitzer Prize for articles about the Northridge earthquake. He has received many other honors, including national awards from AAAS, The Society of Professional Journalists, and the American Geophysical Union. He has traveled widely in Antarctica and the Arctic, including four trips to the South Pole.