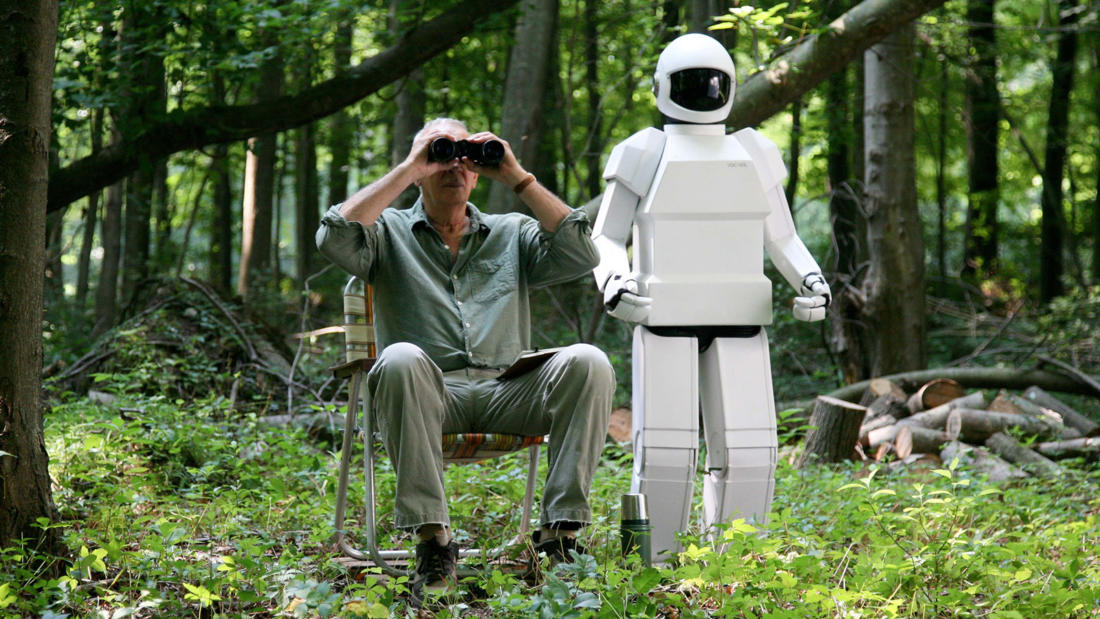 2013
with
Dr. Kevin Gucwa
Director Assistant, UC Davis C-Stem Center; PhD Candidate in Mechanical Engineering, UC Davis
Robot & Frank—

Turning Fictional Robotics into Reality
Program Description
Dr. Kevin Gucwa made a presentation on turning fictional robotics into reality.
Film Synopsis
In the near future, an ex-jewel thief receives a gift from his son: a robot butler programmed to look after him. But soon the two companions try their luck as a heist team.
In the near future, Frank (Frank Langella) is a retired catburglar living alone, while his successful son, Hunter (James Marsden), tries to care for him from afar. Finally, Hunter gets him a robot caretaker (voiced by Peter Sarsgaard), and Frank soon learns that the robot is useful as a burglary aide. As Frank tries to restart his old profession, the uncomfortable realities of a changing world and his worsening dementia threaten to go beyond what any robot can do for him.
About the Speaker
Dr. Kevin Gucwa is director assistant at the UC Davis C-STEM Center, a program designed to improve computing, science, technology, engineering, and mathematics education in K–14 education. He is also pursuing a PhD in mechanical engineering with a focus on robotics.