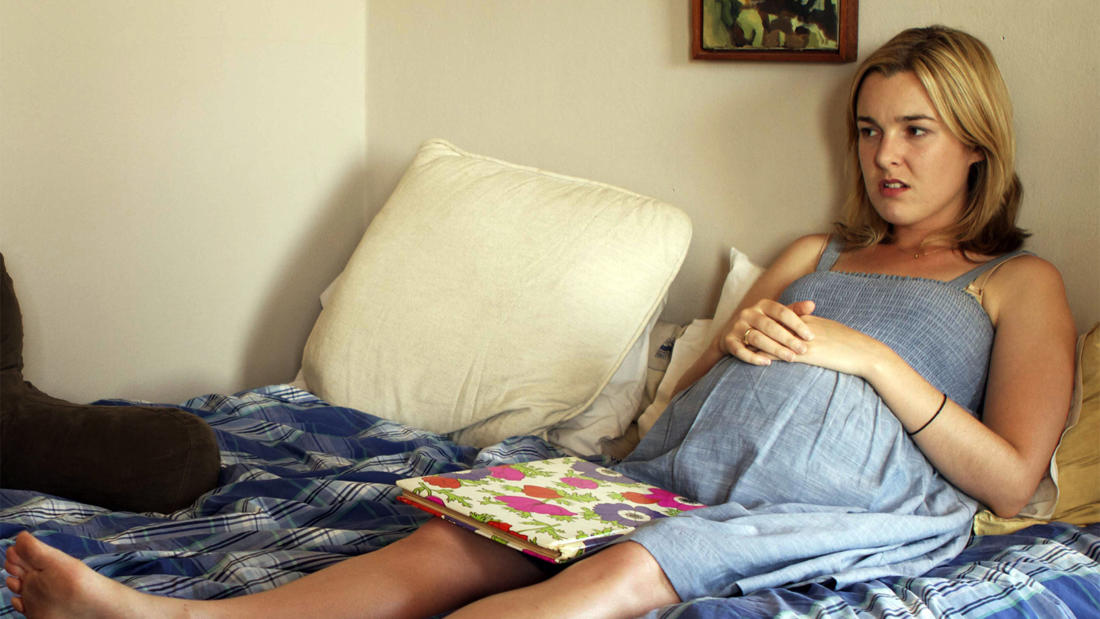 2013
with
Dr. Molly Wright Steenson
Digital Media Expert, University of Wisconsin
and
Annie Howell
Film Director; Professor of Film, Ohio University
Small, Beautifully Moving Parts—

The Effects of Modern Technology on Human Interaction
Program Description
Dr. Molly Wright Steenson and Annie Howell engaged in a post-screening conversation about the effects of modern technology on human interaction, followed by a Q&A.
Film Synopsis
While traveling to California to attend her baby shower, a pregnant woman takes a side trip to find her long-estranged mother.
Sarah Sparks (Anna Margaret Hollyman) is pregnant and feeling wholly ambivalent, despite her boyfriend's pure enthusiasm. A committed tech-geek, she has always had more of a natural affinity for computers and machines than she has had for people. When her sister (Sarah Rafferty) convinces her to travel to Los Angeles for what ends up being an unwelcome surprise baby shower, Sarah takes an impulsive road trip to confront the source of her anxiety: her long-estranged mother (Mary Beth Peil) living far away and off-the-grid.
About the Speaker
Dr. Molly Wright Steenson is an associate professor in the School of Design at the University of Wisconsin. She researches the history of design, architecture, computation, and artificial intelligence from the 1950s to the present, and is completing a book titled Architectures of Interactivity that explores these linkages, with a focus on the practices of Nicholas Negroponte, Cedric Price, Christopher Alexander, and Richard Saul Wurman.
Dr. Steenson holds a PhD in architecture from Princeton University and a master's in environmental design from the Yale School of Architecture. She was a professor at the Interaction Design Institute Ivrea in Ivrea, Italy, where she led the Connected Communities research group, and was an adjunct professor at Art Center College of Design in Pasadena in the Media Design Practices Program. From 2013–2015, she was an assistant professor in the School of Journalism & Mass Communication at the University of Wisconsin-Madison, where she taught data visualization, digital studies, and communications courses, and led Mellon-funded research projects in the digital humanities.

Annie Howell, co-writer/co-director of Small, Beautifully Moving Parts, has written and directed short films that have played internationally at film festivals including SXSW, Newport, Full Frame, and Clermont-Ferrand. Her work has aired on the Sundance Channel, PBS, and the Independent Film Channel, and as part of the ITVS web series FutureStates. Her screenwriting work has been the recipient of a Nantucket Screenwriters' Colony fellowship, the Grand Prize Award at IFP's 2008 Independent Film Week, and an SFFS/Kenneth Rainin Foundation grant. Her most recent script is in development with producers Jordan Horowitz and Jared Ian Goldman. Her web series, Sparks, co-created with Lisa Robinson, is syndicated on the Sundance Channel's website, where she also blogs about film and storytelling. Howell earned an MFA from New York University's Graduate Program in Film and is currently associate professor of film at Ohio University.