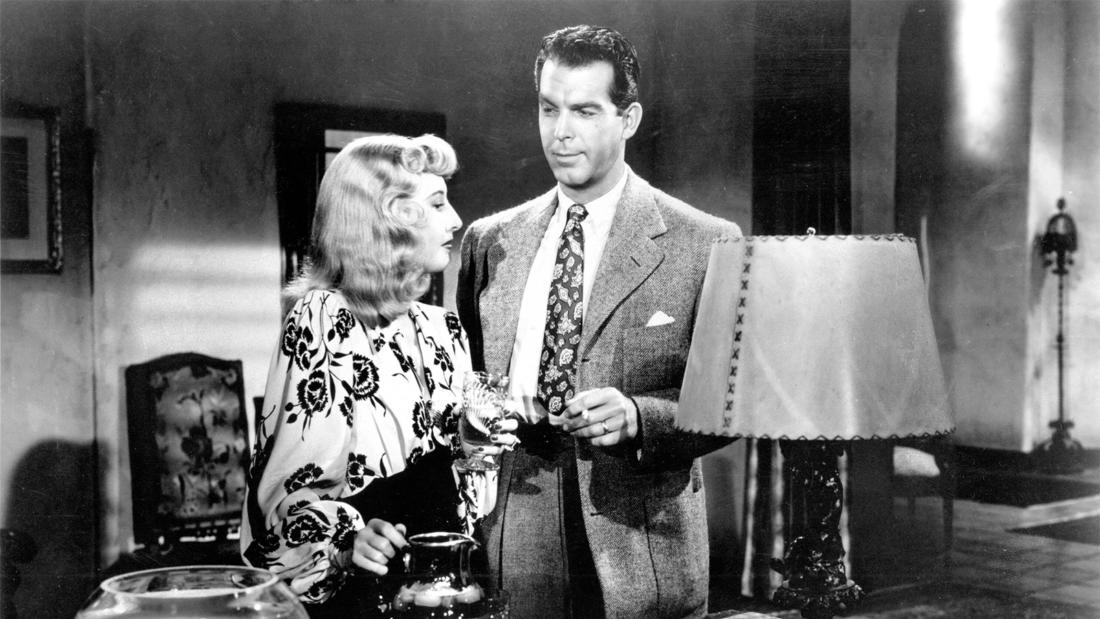 2012
with
Peter Bothwell, FCAS
Vice President, Enterprise Business Intelligence & Analytics, Travelers Insurance
Double Indemnity—

The Use of Mathematics in Actuarial Science
Program Description
Peter Bothwell discussed math and science actuaries' use in forecasting theory to evaluate the likelihood of unfortunate events occurring.
Film Synopsis
An insurance representative lets himself be talked into a murder/insurance fraud scheme that arouses an insurance investigator's suspicions.
Insurance salesman Walter Neff (Fred MacMurray) gets drawn into a deadly scheme when he falls for the seductive Phyllis Dietrichson (Barbara Stanwyck), who is intent on murdering her husband (Tom Powers) and living off the fraudulent accidental death claim. Walter then devises a plan to receive twice the amount, based on the double indemnity clause. Prompted by the late Mr. Dietrichson's daughter, Lola (Jean Heather), insurance investigator Barton Keyes (Edward G. Robinson) looks into the case, and gradually begins to uncover the sinister truth. Directed by Billy Wilder, this classic film noir received seven Academy Award nominations.
About the Speaker
Peter Bothwell, FCAS, is the vice president of Enterprise Business Intelligence & Analytics at Travelers Insurance.