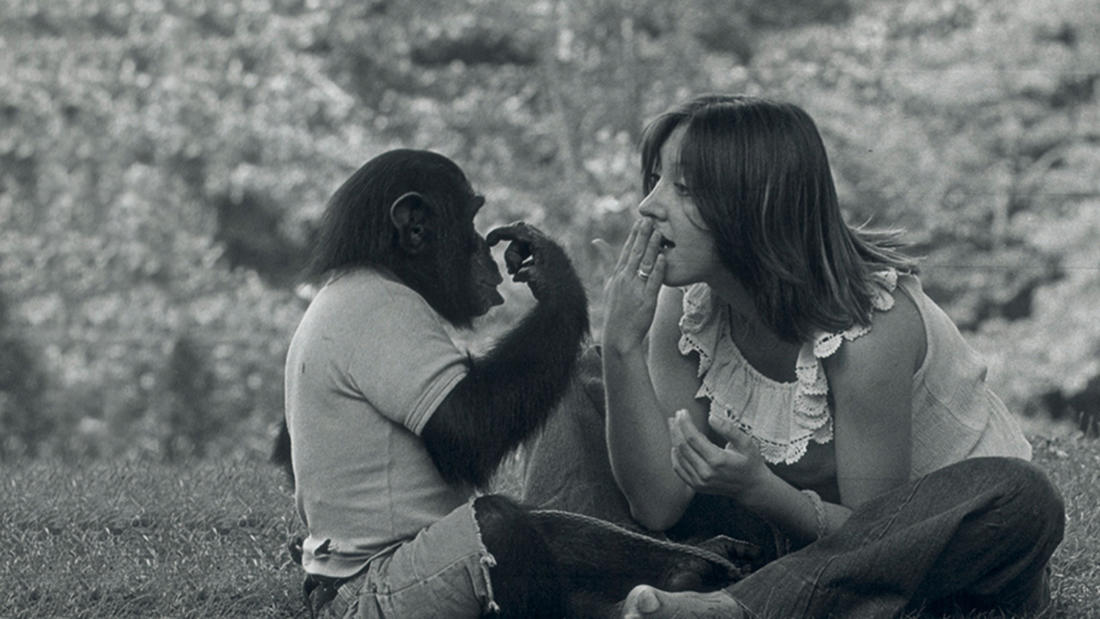 2011
with
Dr. Andy Barss
Associate Professor of Linguistics, University of Arizona
and
Dr. Christopher Maloney
Professor and Head of the Philosophy Department, University of Arizona
and
Dr. Stacy Tecot
Primatologist; Assistant Professor, University of Arizona School of Anthropology
Project Nim—

Relationships Between Humans and Animals
Program Description
A panel discussion about the moral implications of the relationships between humans and animals and the ethical issues raised by Project Nim.
Film Synopsis
Project Nim tells the story of a chimpanzee taken from its mother at birth and raised like a human child by a family in a brownstone in the Upper West Side during the 1970s.
Nim is a chimpanzee who, in the 1970s, became the focus of a landmark experiment that aimed to show that an ape could learn to communicate with language if raised and nurtured like a human child. Following Nim's journey through human society, and the enduring impact he makes on the people he meets along the way, Project Nim is an unflinching and unsentimental biography of an animal whom researchers and scientists tried to make human.
About the Speaker
Dr. Andy Barss is an associate professor at the University of Arizona, where he has taught since receiving his PhD from MIT in 1986. He research is in linguistics, cognitive science, and several closely connected areas of syntactic theory.

Dr. Christopher Maloney is the head of the Department of Philosophy at the University of Arizona and a member of the cognitive science program, as well as a former fellow of the National Endowment for the Humanities. Dr. Maloney's interests and specialties are in the philosophy of the mind, which intersects with the cognitive sciences.

Dr. Stacey Tecot is an assistant professor at the University of Arizona School of Anthropology, where she focuses her research on non-human primates. One of her main interests is looking at the effects of habitat and environmental change on primate stress levels, reproduction, and behavior. In 1994, she worked with Washoe, the first ape to learn sign language.