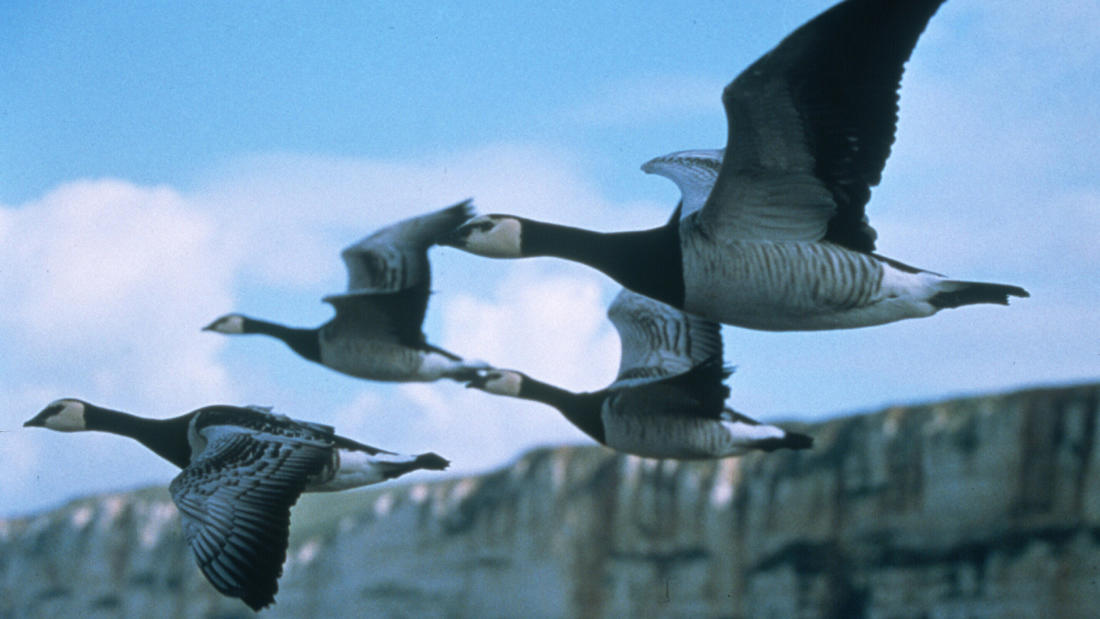 2007
with
David Allen Sibley
Ornithologist
Winged Migration—

The Flight Dynamics of Birds
Program Description
A discussion of the flight dynamics of birds.
Film Synopsis
A documentary on the migratory patterns of birds, shot over the course of several years on all seven continents.
This documentary presents an epic portrait of winter bird migration. Filmed on all seven continents over the course of several years, the footage is brought together into one portrait of a journey that is uniformly arduous for all kinds of different birds. These long and often torturous treks are a matter of survival. Along the way, the birds face dangers both large and small, from man-made waste to a group of hungry crabs. The search for food, good weather, and a place to hatch their young takes this annual cycle of stamina across continents and oceans.
About the Speaker
David Allen Sibley is an ornithologist. He is the author and illustrator of The Sibley Guide to Birds, considered by many to be the most comprehensive guide for North American field identification. A largely self-taught bird illustrator, he was inspired to pursue creating his own illustrated field guide after leading tours in the 1980s and 1990s and finding that existing field guides did not generally illustrate or describe alternate or juvenile plumages of birds. In 2002, he received the Roger Tory Peterson Award from the American Birding Association for lifetime achievement in promoting the cause of birding. In 2006, he was awarded the Linnaean Society of New York's Eisenmann Medal.