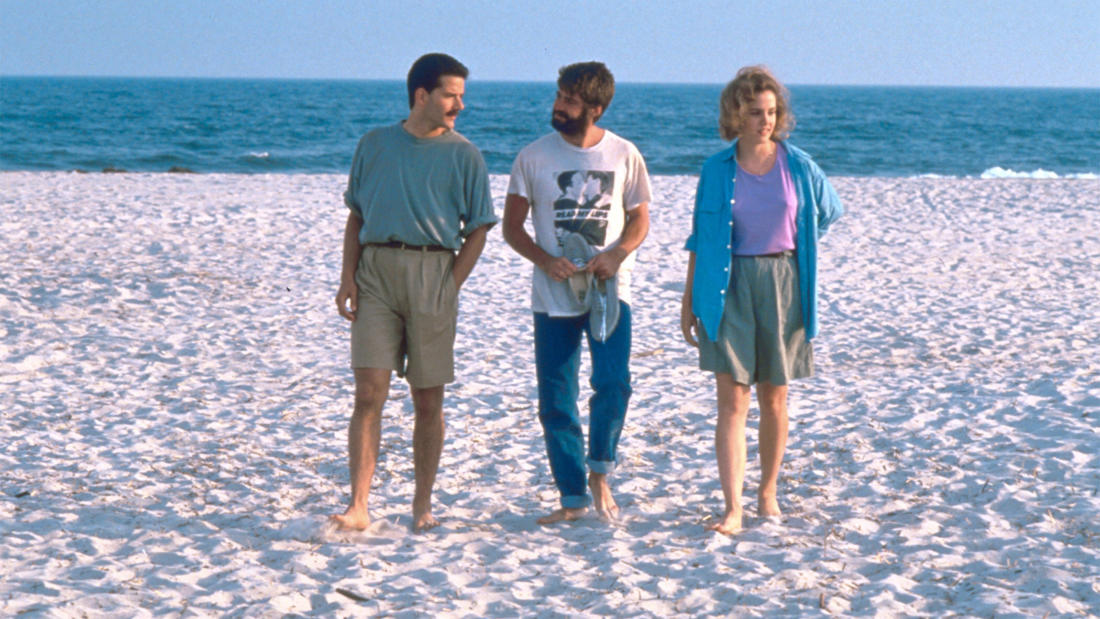 2006
with
Dr. Kenneth Mayer
Professor of Medicine & Community Health, Brown University School of Medicine
and
Joe Elia
Editor, Massachusetts Medical Society's Daily News Service
and
Matt Foley
Associate Director, AIDS Action Committee of Massachusetts
Longtime Companion—

The AIDS Epidemic: Past and Present
Program Description
A panel discussion of the historical trajectory of the AIDS epidemic and current medical breakthroughs.
Film Synopsis
The emergence and devastation of the AIDS epidemic is chronicled in the lives of several gay men living during the 1980s.
During the 1980s, a group of gay men and their straight female friends confront the spread of AIDS. Personal trainer Willy (Campbell Scott) watches the epidemic grow, advocating for awareness. Willy's friend John (Dermot Mulroney) is the first to be infected, but soon it becomes clear that a pandemic is underway in the gay community. Willy, boyfriend Fuzzy (Stephen Caffrey), and his adopted sister, Lisa (Mary-Louise Parker), look on as their friends and loved ones succumb to the disease. Concentrating on the personal side of the epidemic, Longtime Companion was praised as one of the first films to present a realistic, sympathetic treatment of AIDS victims.
About the Speaker
Dr. Kenneth Mayer is a professor of medicine and community health at Brown University, the director of Brown University's AIDS Program, and the chief of the Infectious Disease Division of Memorial Hospital of Rhode Island (Pawtucket). While doing his fellowship in Infectious Diseases at Harvard Medical School at Brigham and Women's Hospital, Dr. Mayer was one of the first clinicians in Boston to see patients with AIDS and HIV. He is also the medical research director of the Fenway Community Health Center in Boston where he has conducted studies of the natural history and transmission of HIV in gay men since the start of the epidemic.

Joe Elia is the editor of the Massachusetts Medical Society's daily news service.

Matt Foley is the associate director of services at the AIDS Action Committee of Massachusetts.