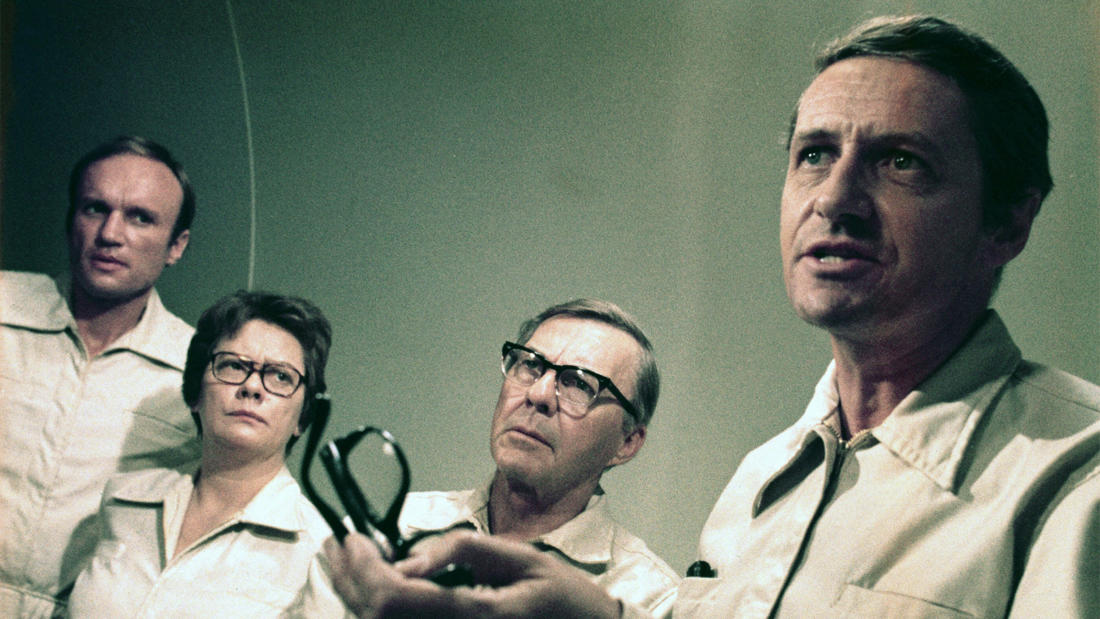 2006
with
Dr. Alfred DeMaria
Chief Medical Officer and Epidemiologist, Massachusetts Department of Public Health​​
The Andromeda Strain—

Science's ability to handle new biological threats
Program Description
A discussion of how far epidemiology has come since the film.
Film Synopsis
A group of scientists investigates a deadly new alien virus before it can spread.
When an army satellite falls to earth near a small New Mexico town, the recovery team sent to collect it makes a startling discovery: nearly all of the town's inhabitants have died from exposure to a deadly pathogen that may have traveled back from space with the probe. After an inspection of the eerie scene, the satellite and the town's only two survivors—an old man and an infant—are transported to a high-tech underground research facility. With the potential for an unstoppable pandemic looming, the brass in Washington decides this new enemy should be eradicated by destroying the facility with a nuclear detonation unless a cure can be found. The small team of scientists, working in isolated, claustrophobic quarters, must work furiously to identify and neutralize the threat before it's too late. Casting a wary eye on technology and government, director Robert Wise's adaptation of the novel of the same name is still a chilling depiction of all the "what ifs" surrounding modern science's ability to handle a new biological threat.
About the Speaker
Dr. Alfred DeMaria serves as medical director of the Bureau of Infectious Disease Prevention, Response and Services in the Massachusetts Department of Public Health. He is also the state epidemiologist for Massachusetts. He is a graduate of Boston University and Harvard Medical School. He trained in internal medicine at Montefiore Medical Center in the Bronx, New York, and in infectious diseases at Boston City Hospital and the Boston University School of Medicine. Prior to joining the Department of Public Health in 1989, he was an infectious diseases consultant in private practice, and, prior to that, on the staff of the Maxwell Finland Laboratory for Infectious Diseases and Section of Infectious Diseases, Boston City Hospital, and Boston University School of Medicine. Dr. DeMaria is a fellow of the Infectious Diseases Society of America and serves on committees of the Massachusetts Medical Society and the Society for Healthcare Epidemiology of America, and on the boards of the Massachusetts Public Health Association and the Public Health Museum.