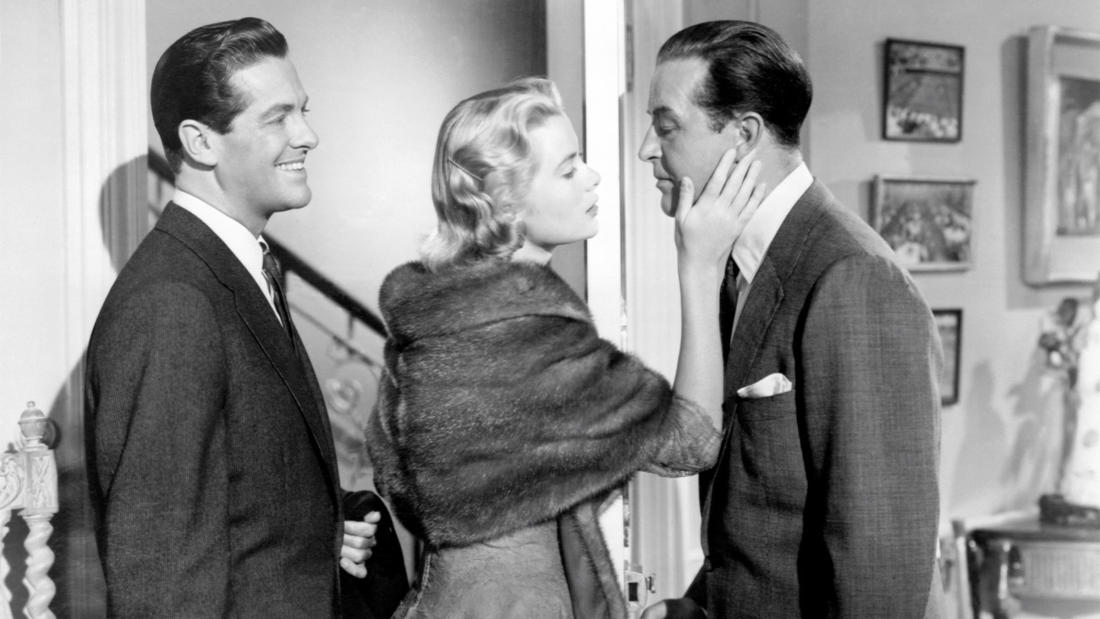 2005
with
Dr. Steven Pinker
Johnstone Family Professor of Psychology at Harvard University; Experimental Psychologist
Dial M for Murder 3D—

The Mental Representation of 3D Space
Program Description
Dr. Pinker gave a talk on the mental representation of 3D space.
Film Synopsis
An ex-tennis pro carries out a plot to murder his wife. When things go wrong, he improvises a brilliant plan B.
In this Alfred Hitchcock classic, ex-tennis pro Tony Wendice (Ray Milland) wants to have his wealthy wife, Margot (Grace Kelly), murdered so he can get his hands on her inheritance. When he discovers her affair with Mark Halliday (Robert Cummings), he comes up with the perfect plan to kill her. He blackmails an old acquaintance into carrying out the murder, but the carefully orchestrated set-up goes awry. Now Wendice must frantically scheme to outwit the police and avoid getting caught.
About the Speaker
Dr. Steven Pinker is an experimental psychologist and one of the world's foremost writers on language, the mind, and human nature. Currently Johnstone Family Professor of Psychology at Harvard University, Dr. Pinker has also taught at Stanford and MIT. His research on vision, language, and social relations has won prizes from the National Academy of Sciences, the Royal Institution of Great Britain, the Cognitive Neuroscience Society, and the American Psychological Association. He has also received eight honorary doctorates, several teaching awards at MIT and Harvard, and numerous prizes for his books The Language Instinct, How the Mind Works, The Blank Slate, and The Better Angels of Our Nature. He is chair of the Usage Panel of the American Heritage Dictionary, and often writes for The New York Times, Time, and other publications. He has been named Humanist of the Year, Prospect magazine's "The World's Top 100 Public Intellectuals," Foreign Policy's "100 Global Thinkers," and Time magazine's "The 100 Most Influential People in the World Today."