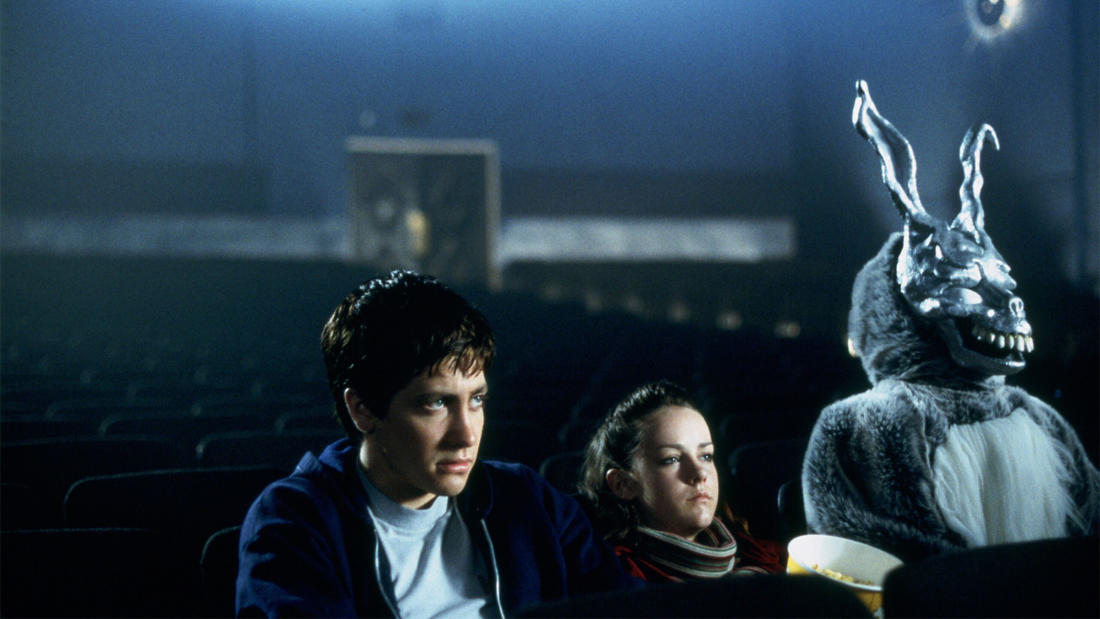 2005
with
Dr. Bruce M. Cohen
Psychiatrist, McLean Hospital
Donnie Darko—

The Diagnosis and Treatment of Schizophrenia
Program Description
Dr. Cohen led a discussion of his research on patients with psychiatric disorders, as well as the current research into the diagnosis and treatment of schizophrenia.
Film Synopsis
A troubled teenager is plagued by visions of a large bunny rabbit that manipulates him to commit a series of crimes, after narrowly escaping a bizarre accident.
Set in a Virginia suburb against the backdrop of the 1988 presidential campaign, Donnie Darko (Jake Gyllenhaal) is a troubled teen whose hallucinations may be just a product of his own brewing schizophrenia or the keys to averting the end of the world. The young anti-hero receives cryptic messages from a sinister six-foot rabbit named Frank, who tells him that the clock is ticking down to the apocalypse and urges him to commit destructive acts that spark controversy and upheaval in the conservative community, and ultimately push him toward his tragic destiny. A sci-fi thriller with a philosophical bent, Donnie Darko debuted at the Sundance film festival in 2001 to rave reviews, tanked at the box office on its initial theatrical release, but went on to become a cult classic.
About the Speaker
Dr. Bruce Cohen leads a multidisciplinary research program on the causes of psychiatric disorders, with the goal of developing new, more effective, and better tolerated treatments. He and his colleagues employ pharmacologic, brain imaging, epidemiologic, genomic, and cell model approaches to study schizophrenia and bipolar disorder. Dr. Cohen has directed clinical and laboratory research projects at McLean for over 35 years. He is the founding director of the McLean Brain Imaging Center, and president and psychiatrist-in-chief emeritus at McLean Hospital, having led McLean from 1997–2005.
Dr. Cohen was named Psychiatrist of the Year by the National Alliance on Mental Illness of Massachusetts in 2005 and 2010. He has over 400 peer-reviewed published manuscripts and book chapters describing the results of his work.