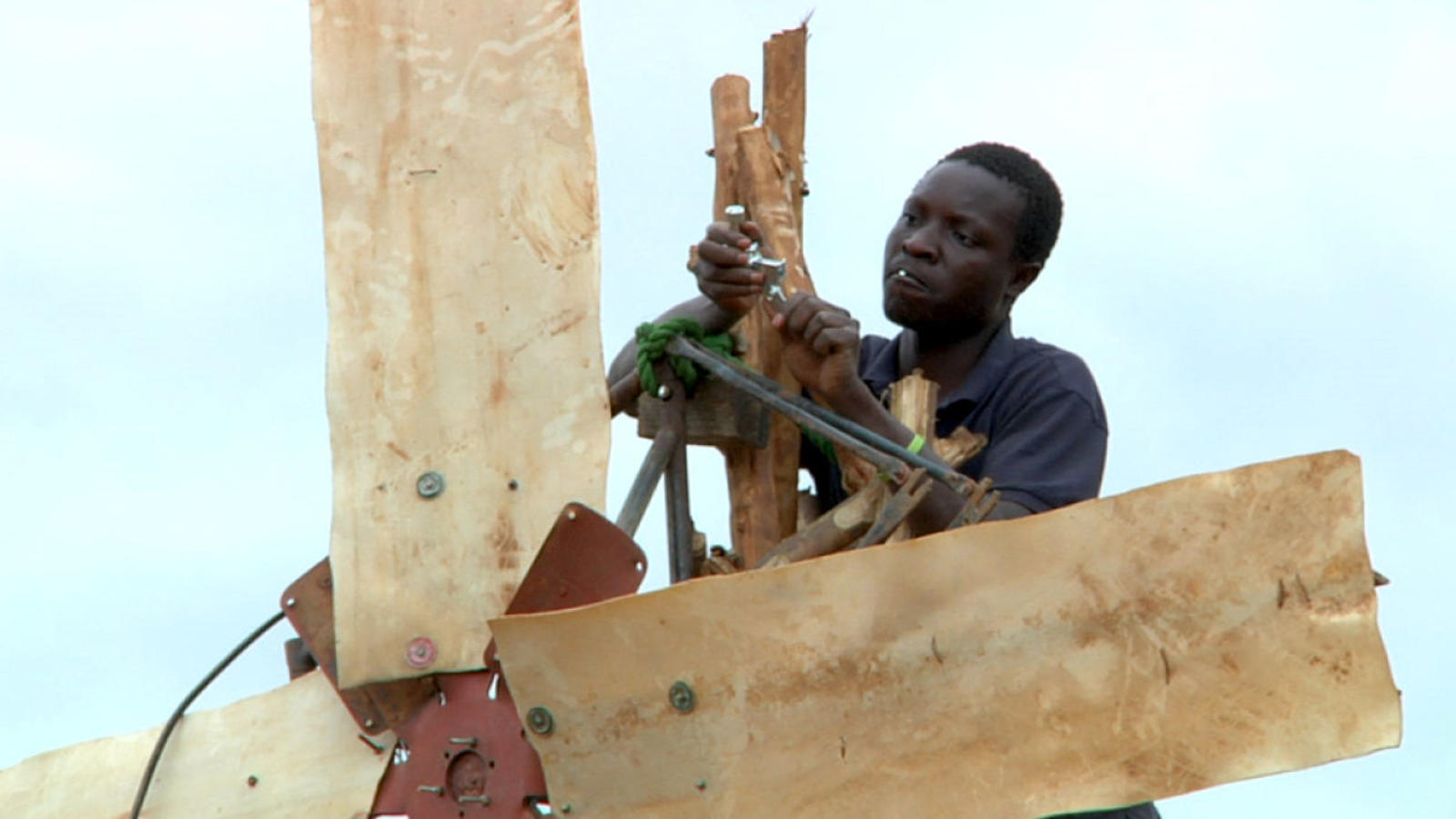 William and the Windmill
Film Synopsis
William Kamkwamba navigates the opportunities and challenges of international fame after he creates a power-generating windmill from junk parts to save his family from famine in Malawi.
With only a library book as his guide, 14-year-old William Kamkwamba builds a windmill in his Malawian village that changes his life forever. Using junk parts and an inexhaustible imagination, he harnesses enough energy to power a generator that saves his family from famine and resuscitates his dying farming community.
An instant media sensation, the teen soon has the ability to chart a previously unimaginable future of TEDtalks, Ivy League schools, and speaking tours. But despite the help of an American entrepreneur who helps navigate his success, some changes threaten to capsize him. He was once just a kid back home, but suddenly he's a village leader. Away at school, the famous boy inventor struggles on a steep learning curve. Cameras capture the dramatic upheavals, external pressures, and subtle shifts of perspective in this inspiring story of a young man facing the changes that a humble homemade windmill set in motion.
Winner of the SXSW Grand Jury Prize for Best Documentary, The Austin Chronicle calls it "a subtle but beautiful portrait," and Indiewire described it as "a fascinating look at the tricky balancing act of third world activism."