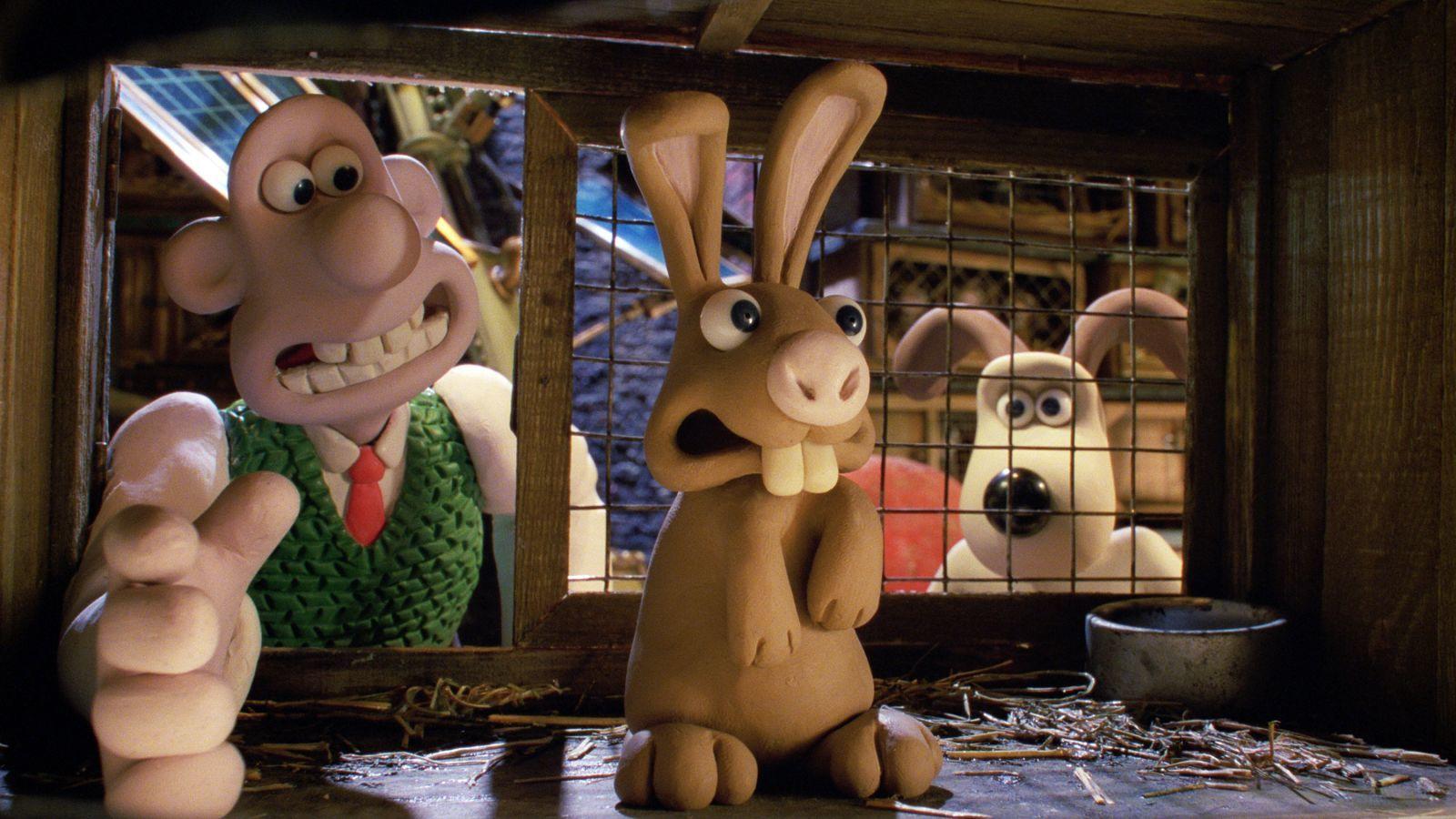 Wallace & Gromit: The Curse of the Were-Rabbit
Film Synopsis
Wallace and his loyal dog, Gromit, set out to uncover the mystery behind the garden sabotage that plagues their village and threatens the annual giant-vegetable growing contest.
Daffy inventor Wallace and his hard-working dog, Gromit, the plucky characters from a popular series of animated shorts, make their feature debut in this riff on classic werewolf movies. The duo's latest business venture—a humane pest-control outfit called 'Anti-Pesto'—is booming, thanks to their village's exploding population of garden-raiding rabbits. Days before the annual Giant Vegetable Competition, they've got the town's pest problem under control, but find their own kitchen overrun by captive bunnies.

After Wallace attempts to use a mind-control machine to erase the rabbits' craving for veggies, a ravening beast is seen decimating the town's vegetable plots. It's up to the enterprising pair to track down the monster. With the fate of alluring Lady Tottington's much-loved giant vegetable competition hanging in the balance, can Wallace and Gromit save the day before the snooty Victor Quartermaine gets all the glory—and the girl? (Recommended age: 7+)

Read the Commonsense Media review here.

Photo courtesy of PHOTOFEST