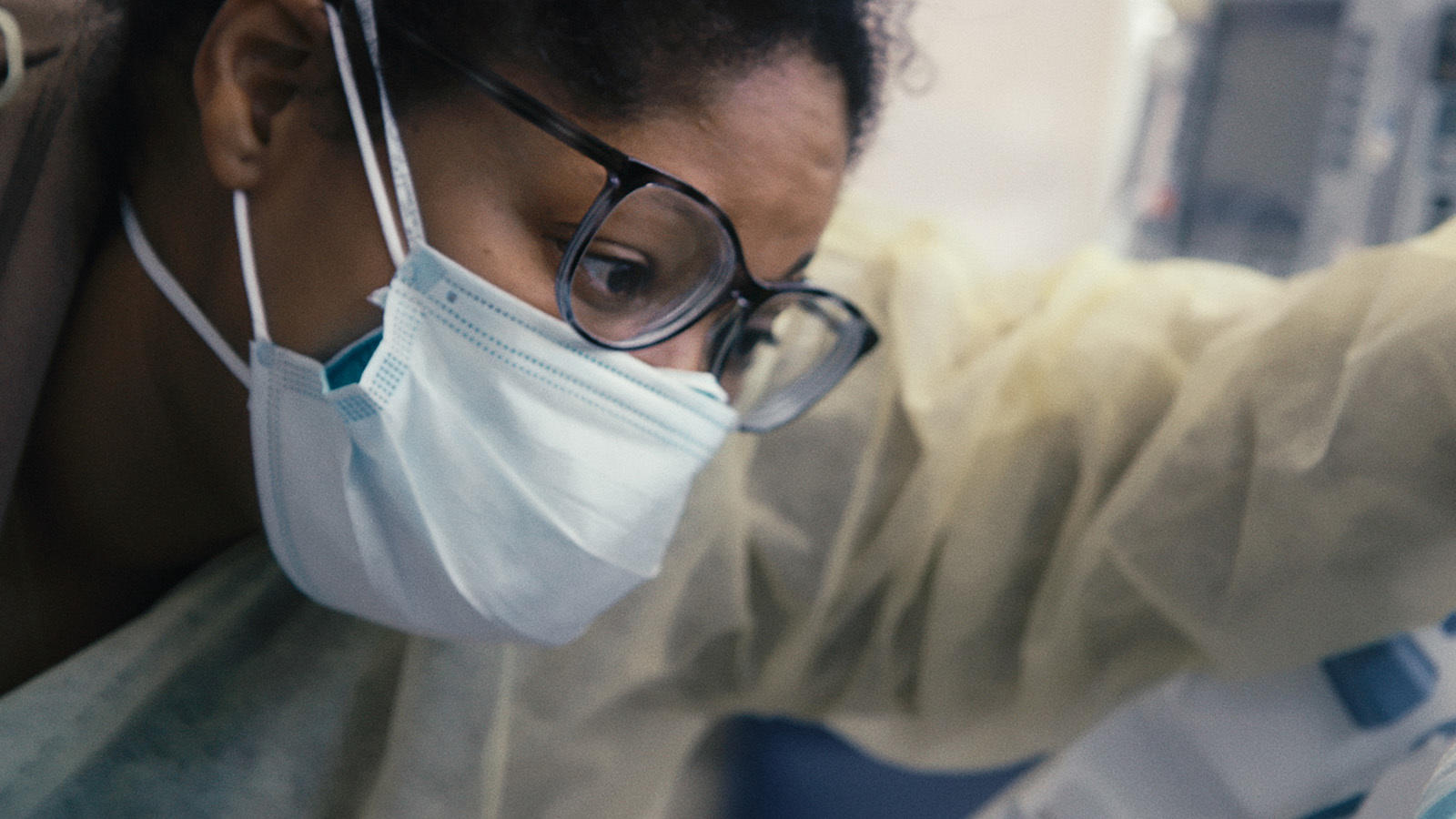 The First Wave
Film Synopsis
Matthew Heineman presents the story of three frontline workers in this intimate and emotional look at the early days of the pandemic.
In March 2020, director Matthew Heineman and three equally fearless filmmakers embedded in a hospital in Queens, New York to capture the pandemic's first wave... from behind the frontlines. The result is an intensely intimate documentary, a graphic and emotional reminder of the early days of the crisis, in all its confusion and horror. The story focuses on three everyday heroes: the tireless and charismatic internist Dr. Nathalie Dougé and two critical COVID patients: NYPD Officer Ahmed Eliis and nurse/new mother Brussels Jabon.
Employing his signature approach of character-driven cinema vérité, Heineman knows that each distinct storyline serves as a microcosm through which we can experience the emotional and societal rollercoaster of the pandemic. While this can be a challenging film to watch, its rewards far outweigh the heartbreak. Eighteen months into this pandemic, The First Wave urgently reminds us what's at stake while also delivering a breathtaking testament to the fight to live, the calling to heal and the power of human connection.
Photo courtesy of National Geographic