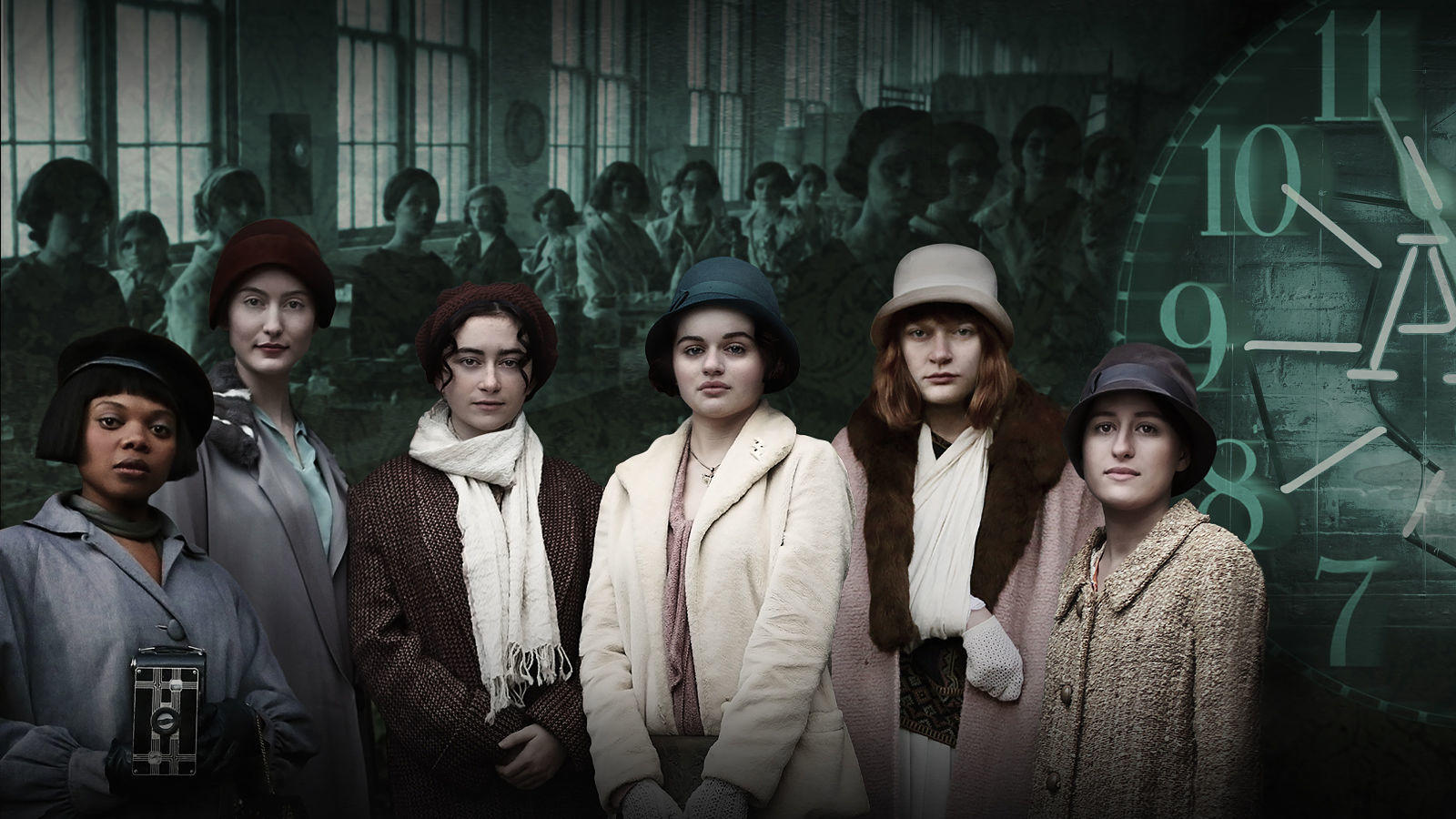 Radium Girls
Film Synopsis
When mysterious ailments strike a dial painter at American Radium, a dark truth emerges: She is not the first in the watch factory to fall ill. Her sister's legal fight against the corporation in 1928 launched workplace safety reforms and closer study of the dangers of radioactivity.
Based on true events of the 1920's, Radium Girls stars Emmy and Golden Globe nominee Joey King and Abby Quinn as Bessie and Jo Cavallo, sisters who dream of Hollywood and Egyptian pyramids as they work painting luminous watch dials at the American Radium factory in New Jersey. When Jo loses a tooth, Bessie's world is turned upside down as a mystery slowly unravels. She discovers a corporate cover-up and, in a radical coming-of-age story, Bessie and the Radium Girls decide to take on American Radium. Based on historical events, the national sensation following the notorious case of the Radium Girls in 1928 ultimately led to significant and lasting impact in the area of workplace health and safety and the study of radioactivity.
Radium Girls marks the feature directorial debuts of Emmy-winning and Academy-Award nominated producer Lydia Dean Pilcher and filmmaker Ginny Mohler, who co-wrote the award-winning original screenplay for Radium Girls with Brittany Shaw. The film made its world premiere at the 2018 Tribeca Film Festival.
Banner image courtesy of Juno Films
Possible Topics
The uses and dangers of radioactivity
Occupational health hazards
Nuclear power's place in a clean-energy future
The quest for nuclear fusion
The EPA and worker's rights
Past Programs
2020
2021
2022