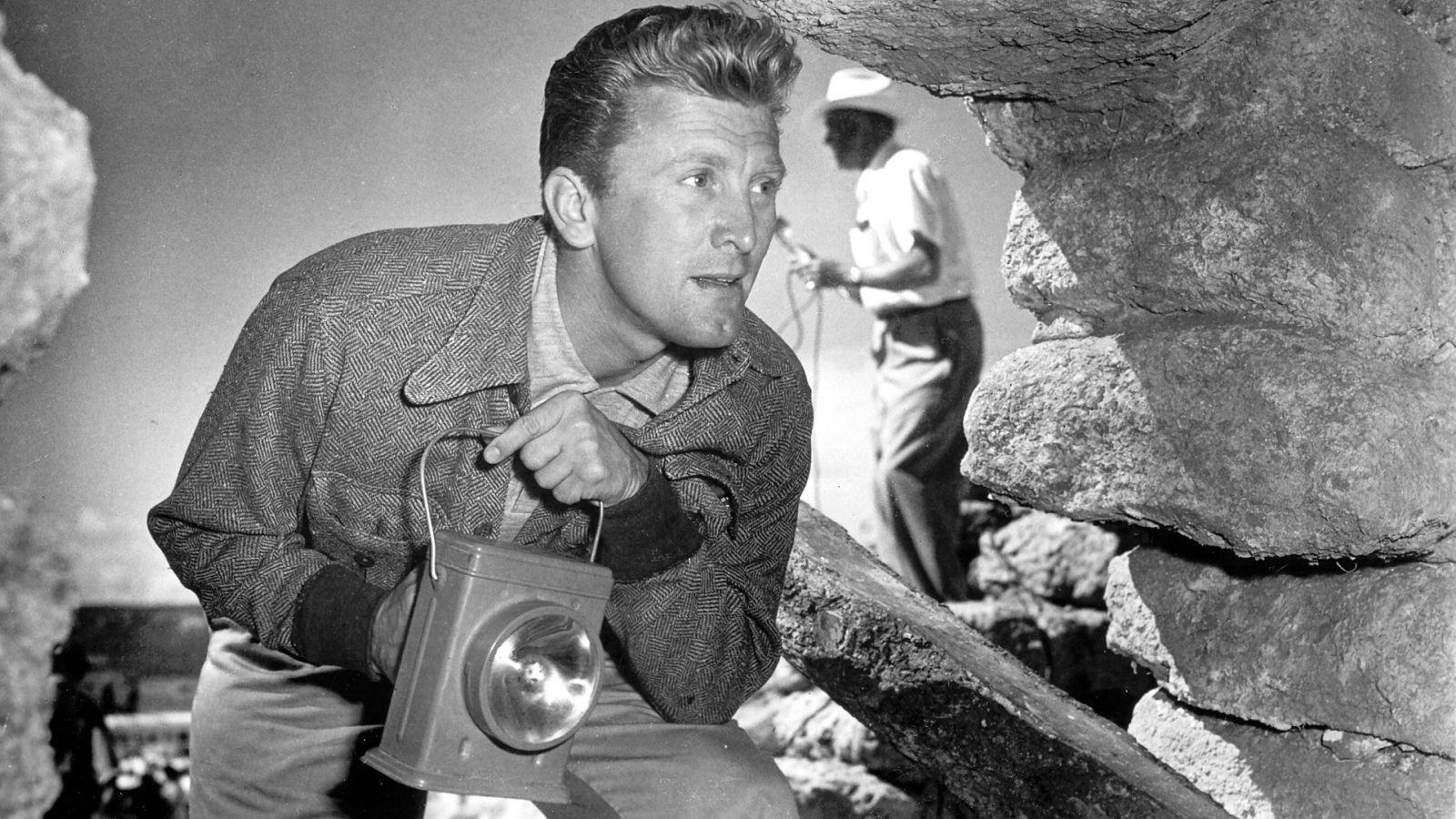 Ace in the Hole
Film Synopsis
An amoral newspaper reporter washes up in dead-end Albuquerque, happens upon the scoop of a lifetime, and will do anything to keep getting headlines.
With flaws that outweigh his talent, reporter Chuck Tatum (Kirk Douglas, in the fiercest performance of his career ) has bounced across the country from job to job. Winding up in New Mexico, Tatum gets work from the local newspaper, but finds that there's not much in the way of pressing news. However, when Tatum catches wind of a treasure hunter (Richard Benedict) trapped in a mineshaft, he turns the story into a media sensation. Soon Tatum is using unscrupulous tactics to draw out the situation, an approach that comes back to haunt him.
Billy Wilder's Ace in the Hole is one of the most scathing indictments of American culture ever produced by a Hollywood filmmaker. This follow-up to Sunset Boulevard is an even darker vision, a no-holds-barred exposé of the American media's appetite for sensation that has gotten only more relevant with time.
Photo courtesy of PHOTOFEST