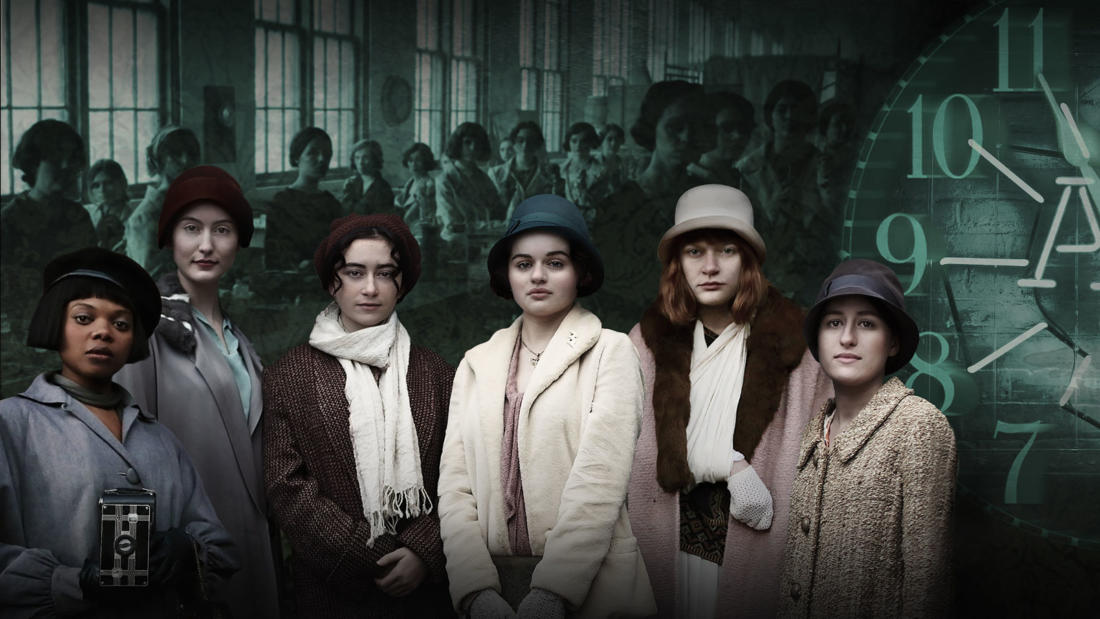 May 23
2022
with
Khadijah Tividad
Clean Water Educator
and
Marquis King Mason
Climate Justice Community Organizer
Radium Girls—

Living in the Plume of the Shelter
Program Description
Using the film Radium Girls as a lens, Clean Water Educator Khadijah Tividad and Climate Justice Community Organizer Marquis King Mason expand on the history of the Asarco Smelter and the future of the Tacoma tide flats. With a longstanding and continuing legacy of contaminated soil, polluted water, and the impacts of expanding fossil fuels, what does environmental justice look like for the residents of Tacoma and how do we work towards it?
Film Synopsis
When mysterious ailments strike a dial painter at American Radium, a dark truth emerges: She is not the first in the watch factory to fall ill. Her sister's legal fight against the corporation in 1928 launched workplace safety reforms and closer study of the dangers of radioactivity.
Based on true events of the 1920's, Radium Girls stars Emmy and Golden Globe nominee Joey King and Abby Quinn as Bessie and Jo Cavallo, sisters who dream of Hollywood and Egyptian pyramids as they work painting luminous watch dials at the American Radium factory in New Jersey. When Jo loses a tooth, Bessie's world is turned upside down as a mystery slowly unravels. She discovers a corporate cover-up and, in a radical coming-of-age story, Bessie and the Radium Girls decide to take on American Radium. Based on historical events, the national sensation following the notorious case of the Radium Girls in 1928 ultimately led to significant and lasting impact in the area of workplace health and safety and the study of radioactivity.
Radium Girls marks the feature directorial debuts of Emmy-winning and Academy-Award nominated producer Lydia Dean Pilcher and filmmaker Ginny Mohler, who co-wrote the award-winning original screenplay for Radium Girls with Brittany Shaw. The film made its world premiere at the 2018 Tribeca Film Festival.
Banner image courtesy of Juno Films
About the Speaker
Khadijah was born in the Philippines and spent most of her childhood in the Kitsap Peninsula. She attended Pacific Lutheran University where she studied Geosciences & Religion. Khadijah is an avid outdoorswoman who likes to spend her free time exploring trails with her dog, skiing snow-capped peaks, and backpacking in remote wilderness. Her diverse background includes working as a Wilderness Guide, Volunteer Ski Patroller, and as a Teacher for local school districts. Khadijah hopes to inspire all people to explore the outdoors and to protect our natural spaces.
Marquis King Mason first got involved with activism and outreach during his time at Western Washington University, where he led the WWU chapter of Amnesty International as a Student Officer for nearly 2 years. Marquis credits his time at school, along with the challenging and inspiring environmental coursework, for his love of environmentalism. Most recently, Marquis served as a Community Engagement Organizer with the Oregon League of Conservation Voters, where he witnessed firsthand the immense value of grassroots organizing to pass climate policy. As CHB's new Climate Justice Community Organizer, he is ready to tackle environmental justice and equity work.