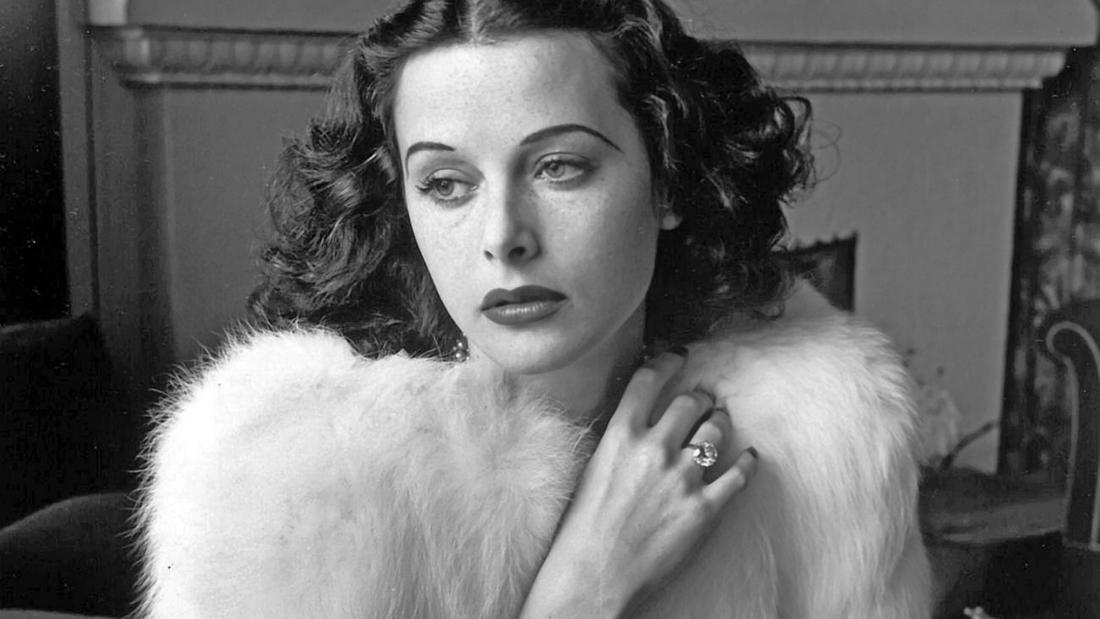 2020
with
Heidi Manning
Dean of the College of Arts and Sciences, Misericordia University
and
Paula Eckert
Proctor & Gamble Mehoopany Plant Operations Manager and labor relations leader
and
Valorie Titus
Assistant Professor of Wildlife Biology and Program Director of Wildlife Biology and Environmental Studies, Keystone College
Bombshell: The Hedy Lamarr Story—

Women in STEM
Program Description
A panel of women working in science gather for a conversation about the challenges they face and the strengths they bring to academia and industry. Presented as part of the 2020 National Week of Science on Screen.
Film Synopsis
This documentary reveals the Hedy Lamarr hidden behind the famously beautiful Hollywood star's glamorous image: a technological trailblazer whose inventions form the basis of modern WiFi, GPS, and Bluetooth systems.
Startlet. Screen Siren. The Most Beautiful Woman in the World. All phrases used to describe 1940's Hollywood actress Hedy Lamarr. Alexandra Dean's illuminating documentary adds Inventor to the list. Known for her matchless beauty and electric screen persona, Lamarr's legion of fans never knew she possessed such a beautiful mind. An Austrian Jewish émigré who acted by day and drew mechanical and electronic inventions by night, Lamarr came up with a "secret communication system" to help the Allies to beat the Nazis. Weaving in Lamarr's own voice from archival recordings, Dean reveals how Lamarr gave her patent to the Navy, received no credit for her contributions, and wound up impoverished in her latter years. Bombshell: The Hedy Lamarr Story is a film for lovers of history, Hollywood, and science.
-Tribeca Film Festival
About the Speaker
Dr. Heidi L.K. Manning became the dean of the College of Arts and Sciences of Misericordia University in 2017. She came to Misericordia from Concordia College in Moorhead, Minnesota, where she was professor and chair of the Department of Physics.
She also served as chair of the Division of Science and Mathematics and director of the Credo Honors Program at Concordia. A well-published scholar, Dr. Manning has received more than $1.5 million in funding from the National Science Foundation, National Aeronautics and Space Administration, and the Minnesota Space Grant Consortium for academic research and improving science education.
As a visiting associate research scientist at the University of Maryland Baltimore County in 2006, she served as a researcher at NASA's Goddard Space Flight Center and participated in the development of the Sample Analysis at Mars instrument suite for the Mars Science Laboratory - Curiosity Rover. She also served as a visiting fellow at the Goddard Space Flight Center and participated in the development and calibration of the Cassini Orbiter Ion and Neutral Mass Spectrometer, currently orbiting Saturn investigating the atmospheric composition of Saturn and its moons. [adapted from Misercordia University News]

Dr. Valorie Titus joined Keystone College in 2019 as an assistant professor of wildlife biology and director of the wildlife and environmental biology program. Prior to joining Keystone, she spent five years at Green Mountain College as an assistant professor and program director in GMC's wildlife and forestry conservation program.
Dr. Titus grew up in a small town in Upstate, New York, and was an outdoors enthusiast at an early age. From the time she could say "zoologist," she knew she wanted to work with wildlife and conservation. She spent much of her time hunting and fishing with her family, who instilled an appreciation for wilderness in her and encouraged her love for wildlife.
She completed her undergraduate at Cazenovia College, majoring in environmental studies. She then ventured to Murray State University for a master's in biology, where she studied the impacts of roads on a population of copperheads in Land Between the Lakes National Recreation Area. She returned to the northeast to Binghamton University for her PhD, where she studied movement patterns and population structure of the eastern tiger salamander on Long Island. She then worked for two years at the Bronx Zoo as a curatorial fellow in the herpetology department and then spent a year working for the Wildlife Conservation Society studying bison in Montana.
Her current research interests focus on localized conservation efforts, diseases, and the effects of urbanization on mammal, amphibian, and reptile populations, as well as human dimensions of wildlife conservation and management. She is very active with The Wildlife Society (TWS) and Partners in Amphibian and Reptile Conservation (PARC).
She is an alum of the TWS Leadership Institute, is a TWS Fellow, and has held a number of offices in the region and within national working groups. She is currently the student affairs co-chair for the Northeast Section of TWS and chair-elect for the Hunting and Trapping Conservation Working Group. She has been part of the NEPARC steering committee since its inception and was key to getting PARC on Social Media and served as PARC's first social media coordinator.