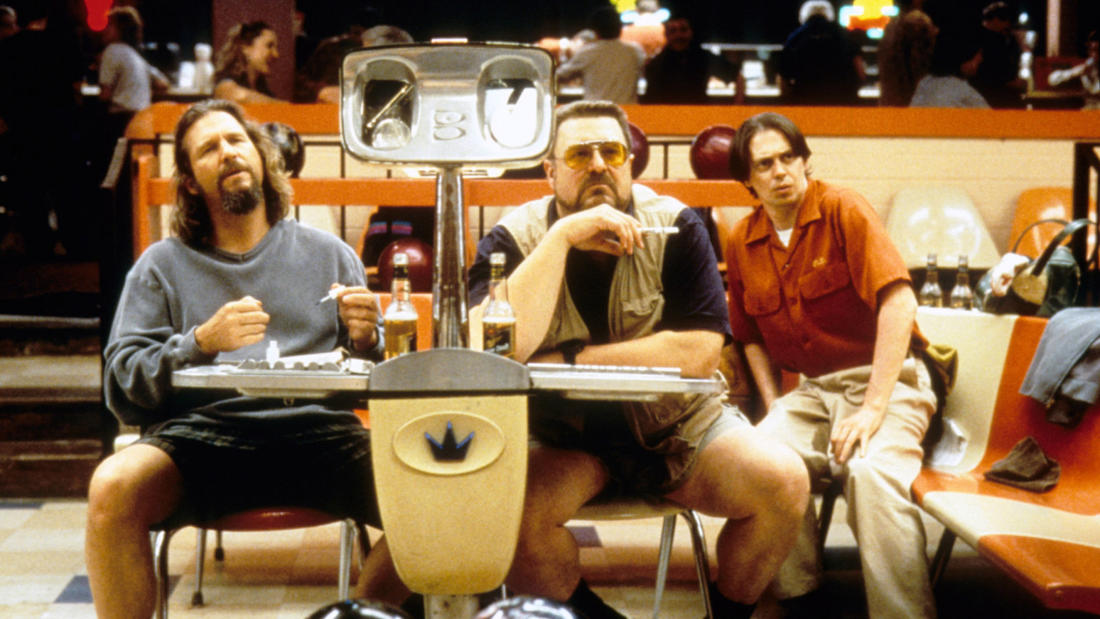 2020
with
Craig Wiegert
Associate Professor and Associate Department, University of Georgia Department of Physics and Astronomy
The Big Lebowski—

The Dude's perfect game: How force, velocity and spin combine to create a strike
Program Description
A perfect bowling game is the one true pursuit of Jeff Lebowski. But does he realize the symphony of mechanical and mathematical equations that define the perfect strike? Physicist Craig Wiegert does and he explains the absolute miracle of physics that a perfect bowling game entails...after the audience shares a little Wii Bowling fun, White Russians, and some munchies. Presented as part of the 2020 National Week of Science on Screen.

Film Synopsis
Jeff "The Dude" Lebowski, mistaken for a millionaire of the same name, seeks restitution for his ruined rug and enlists his bowling buddies to help get it.

Jeff "The Dude" Lebowski doesn't want any drama in his life…heck, he can't even be bothered with a job. But he must embark on a quest with his bowling buddies after his rug is destroyed in a twisted case of mistaken identity. Starring Jeff Bridges, John Goodman, Julianne Moore, Steve Buscemi, Philip Seymour Hoffman, and John Turturro, this hilariously quirky cult phenomenon from the Academy Award-winning Coen Brothers features bowling, a severed toe, White Russians, and a guy named…The Dude.
Photo courtesy of Gramercy Pictures/Photofest