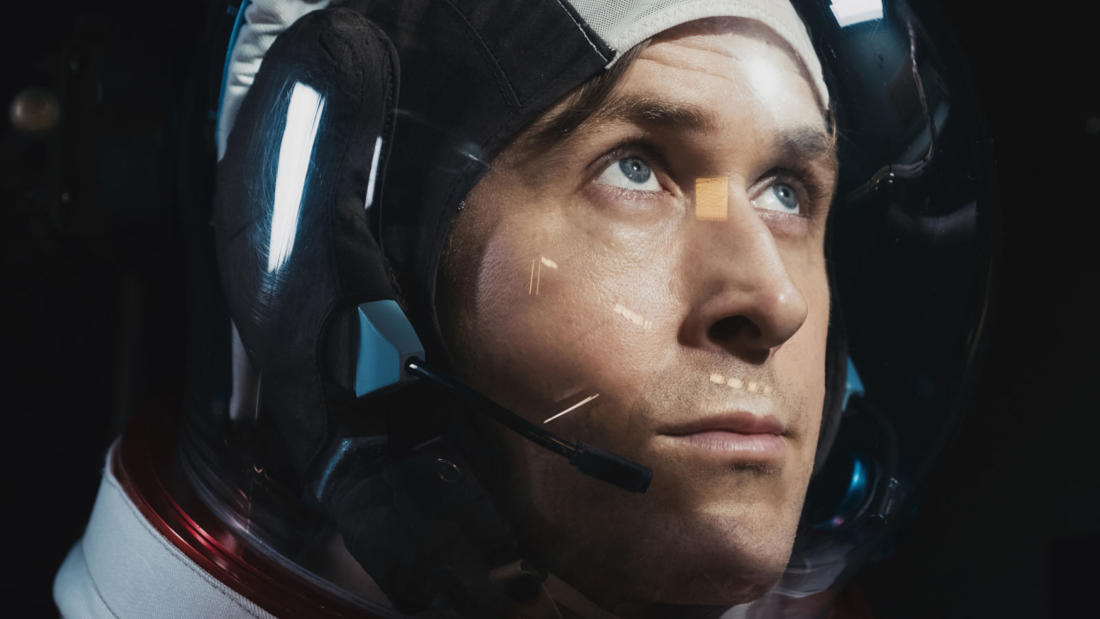 2020
with
Daniel Bursch
Retired astronaut mission specialist, NASA; National Reconnaissance Office Advisor, Naval Postgraduate School
and
Amy Young
Event coordinator and social media manager, The Space Station museum
First Man—

Enduring space
Program Description
In a special pre-screening presentation, Amy Young of the Marin County Space Station museum shares authentic NASA artifacts used in FIRST MAN and additional artifacts related to NASA's efforts to reach the moon. After the screening, retired NASA astronaut Daniel Bursch—veteran of three missions on the Space Shuttle and a record-setting 196-day stint on the International Space Station—reflects on his experiences and takes questions from the audience. Presented as part of the 2020 National Week of Science on Screen.

Film Synopsis
The riveting story of NASA's mission to land a man on the moon, focusing on Neil Armstrong and the cost—on Armstrong, his family, his colleagues, the nation—of one of the most dangerous missions in history.
On the heels of their six-time Academy Award®-winning smash, La La Land, Oscar®-winning director Damien Chazelle and star Ryan Gosling reteam to tell the story behind the first manned mission to the moon, focusing on Neil Armstrong and the decade leading to the historic Apollo 11 flight. A visceral and intimate account told from Armstrong's perspective, based on the book by James R. Hansen, the film explores triumph, sacrifice, and leading under the pressure of grace and tragedy.
Image courtesy of PHOTOFEST
About the Speaker
Former NASA astronaut Daniel Bursch has more than 17 years of flight-related test and evaluation experience and 26 years of project-oriented leadership as a Naval Flight Officer and as an astronaut mission specialist at NASA. His career at NASA culminated in three space shuttle missions lasting an average of 10 days each, and a 196-day long-duration flight on the International Space Station that set a single US flight endurance record and included 12 hours of extravehicular activity time on two space walks.
Bursch earned a bachelors degree in physics from the United States Naval Academy in 1979, and master's degree in engineering science from the U.S. Naval Postgraduate School in 1991.