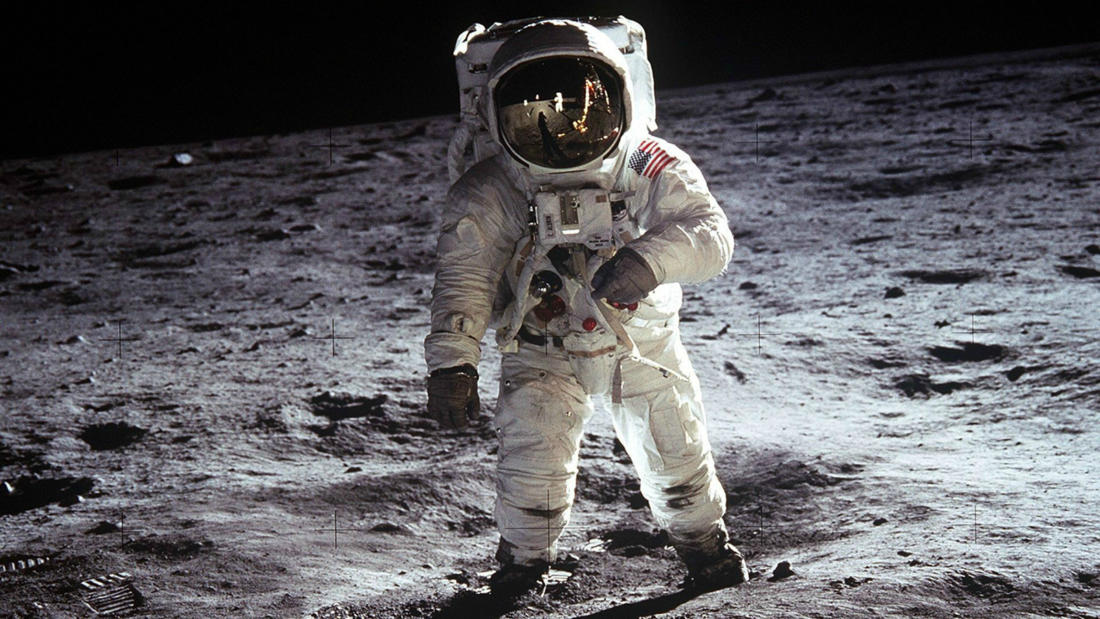 Jul 20
2019
with
William Boynton
Professor of Astrobiology Research, Cosmochemistry, Lunar Studies, Small Bodies, and Geochemistry, University of Arizona
For All Mankind—

Touching the Moon: The 50th anniversary of Apollo 11
Program Description
Blast off as The Loft Cinema celebrates the 50th anniversary of the Apollo 11 Moon Landing with this special screening on the actual day of the Moon Landing in 1969! The film is introduced by Dr. William Boynton, who analyzed Apollo samples after they were first brought back to Earth, and has been involved with recent work on the Moon. In between, he has built instruments for spacecraft traveling to a variety of places in the Solar System, including Mars.

Presented in partnership with University of Arizona Planetary Sciences and the UA Lunar and Planetary Laboratory.
Film Synopsis
Al Reinert's documentary is the story of the 24 men who traveled to the moon, told in their words, in their voices, using the images of their experiences.
Sorting through nearly one hundred hours of film and sound recordings recovered from NASA, director Al Reinert created this documentary on the Apollo program of the 1960s and '70s, commemorating man's landing on the moon. The film is a montage of images with voice-over interviews and commentary from the participating astronauts. Brian Eno, famous for his ethereal music, provides the score. For All Mankind was nominated for an Academy Award for Best Documentary in 1990.
About the Speaker
Dr. William Boynton is a faculty member of the University of Arizona Lunar and Planetary Laboratory, and is a professor of Astrobiology Research, Cosmochemistry, Lunar Studies, Small Bodies and Geochemistry. Dr. Boynton's current research is centered on understanding the role of volatile materials, chiefly water, carbon dioxide and argon, as probes for planetary processes. Data from instruments on NASA missions, Mars Odyssey Gamma-Ray spectrometer (GRS), Phoenix Thermal and Evolved-Gas analyzer (TEGA), and the Lunar Reconnaissance Orbiter Lunar Exploration Neutron Detector (LEND) are used to map out the location of these volatiles, and in the case of Mars, to study their changes with season.
The GRS data are used to determine the changes of Ar in the atmosphere and of CO2 ice in the polar regions as probes of global atmospheric circulation. Data from this instrument, combined with those from TEGA, are also used to determine the extent and nature of subsurface ice on Mars. The data from LEND are used to determine the amount and location of hydrogen, presumably in some form of H2O or OH, in the lunar polar regions. This information is used to constrain processes for migration of water, perhaps delivered by cometary impact, or the formation of OH by reaction with H in the solar wind.