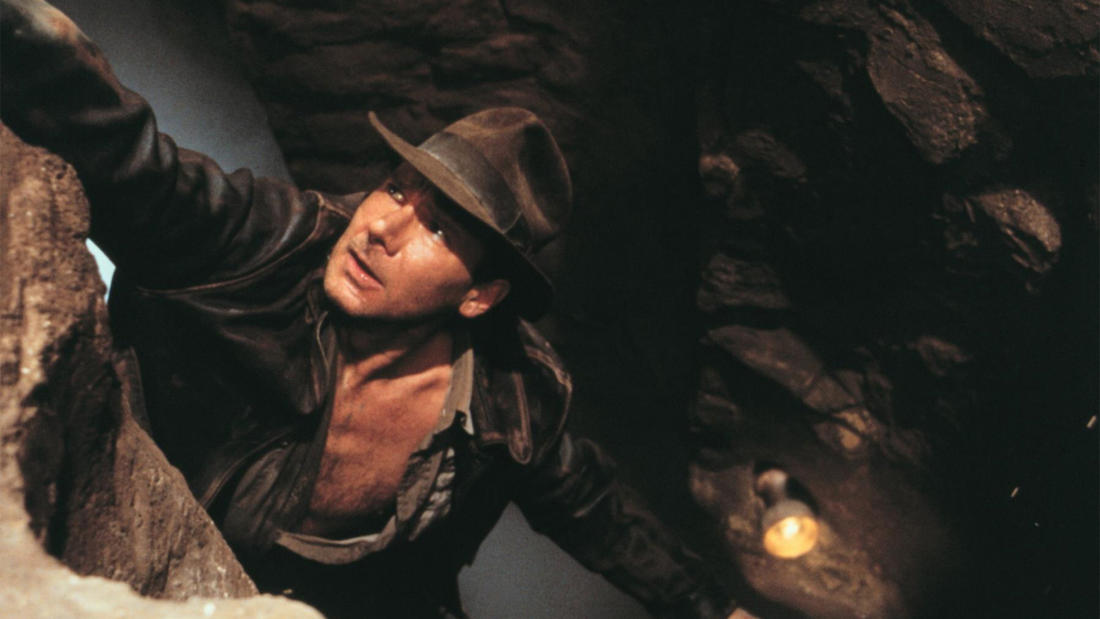 2015
with
Dr. David Soren
Regents Professor of Classics, University of Arizona; Archaeologist
Raiders of the Lost Ark—

Prehistoric Archaeology and Lithic Technology
Program Description
Dr. Soren gave a comparative analysis of the relationship of film archeology to actual archeology, providing context to the buzz surrounding the film as he recounted his experience of posing as Indiana Jones for a national magazine cover in 1981.
Film Synopsis
Archaeologist and adventurer Indiana Jones is hired by the US government to find the Ark of the Covenant before the Nazis do.
In the first installment of the Indiana Jones series, the year is 1936. Archeology professor and adventurer Indiana Jones (Harrison Ford) is hired by the US government to find the Ark of the Covenant. Accompanied by his feisty, independent ex-flame Marion Ravenwood (Karen Allen), the two-fisted archaeologist embarks on a thrilling quest to locate the Ark before the Nazis do. Along the way, the two companions face poison, traps, snakes, and treachery. The film was nominated for nine Academy Awards and won four.
About the Speaker
Dr. David Soren is Regents Professor of Classics with the University of Arizona and director of the Orvieto Institute in Umbria. He holds a BA in Greek and Roman studies from Dartmouth, and an MA in fine arts and PhD in classical archaeology from Harvard University. His specialties include Roman archaeology and the making of documentaries. He has done extensive archeological field work in Cyprus, Portugal, Tunisia, and Italy, is widely published, and has received numerous honors and awards for his work. Documentaries about his work have been featured on a number of networks, including the BBC, the Learning Channel, and National Geographic. Dr. Soren is currently directing and producing three archeological documentaries about ancient Rome, sponsored by the Joseph and Mary Cacioppo Foundation of Tucson. He has also written numerous books on film, including a history of the horror film and biographies of director Dorothy Arzner, dancer Vera-Ellen, and Belgian filmmaker Harry Kumel.