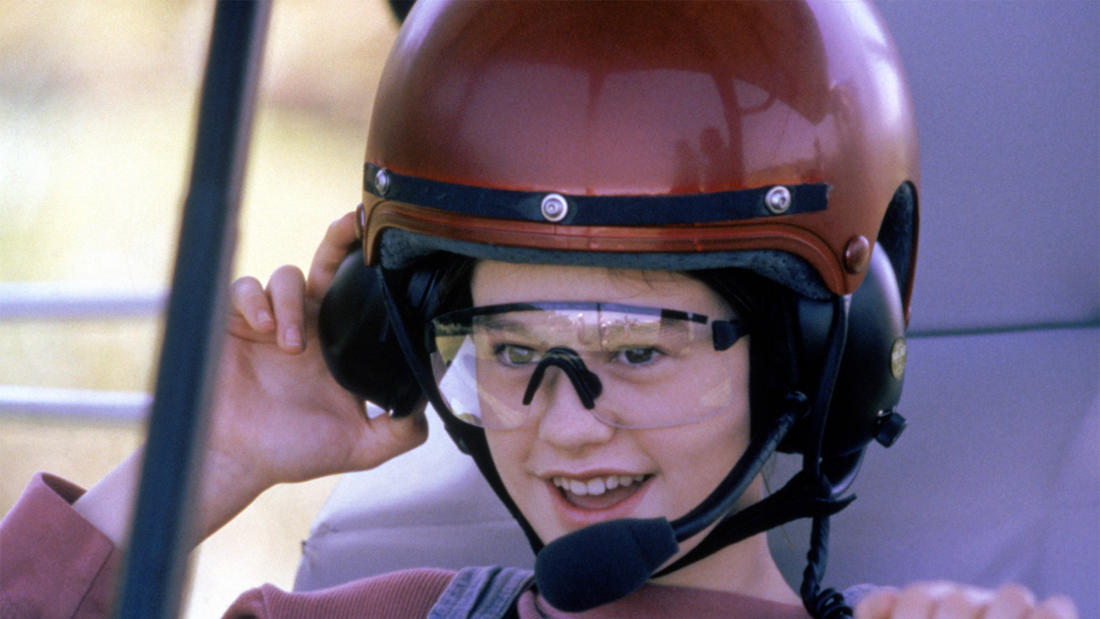 2015
with
Dr. Catherine Cavagnaro
Chief Flight Instructor, Ace Aerobatic School; Professor of Mathematics, University of the South
and
Kim Green
Writer; Radio Producer; Flight Instructor
Fly Away Home—

Girls and Women in Aviation
Program Description
Kim Green and Dr. Cavagnaro discussed piloting aircraft and the role of girls and women in aviation.
Film Synopsis
A father and daughter decide to attempt to lead a flock of orphaned Canada Geese south by air.
When 13-year-old Amy (Anna Paquin) loses her mother in a car accident, she must uproot her life and move to Canada to live with her father, Thomas, (Jeff Daniels), an eccentric inventor whom she barely knows. She initially struggles to find her place in her new home, but things change when she stumbles upon a collection of abandoned goose eggs. When the eggs hatch, Amy and her dad work together teaching the motherless birds to fly south for the winter.
About the Speaker
Dr. Catherine Cavagnaro is the chief (and only) flight instructor at Ace Aerobatic School. She holds Airline Transport Pilot and CFI-I certificates. She is also a professor of mathematics at the University of the South and chaired the Department of Mathematics and Computer Science. Dr. Cavagnaro has served as a spin demonstration pilot at the University of Tennessee Space Institute (UTSI), as well as on research and flight testing teams for the aircraft icing project using the UTSI variable-stability Navion. She holds a PhD in mathematics.

Kim Green has been a freelance writer and public radio producer since the early 2000s. She's written for Fast Company, Parade, and the Nashville Scene, and produced stories for Nashville Public Radio, Marketplace, and NPR's Weekend Edition. Currently, she's managing editor of Pursuit Magazine, an online publication for professional investigators.
Before writing, Green was a flight instructor in Nashville. She also co-translated and edited a memoir by a Soviet combat airwoman from World War II; Red Sky, Black Death was published in 2009.